From Oracle
Stephen Chin is the Lead Java Community Manager at the Oracle Technology Network, author of Raspberry Pi with Java, co-author of Pro JavaFX Platform, and JavaOne Community Chair. He has keynoted numerous Java conferences around the world including JavaOne, where he is a 5-time Rock Star Award recipient. Stephen is an avid motorcyclist who has done several Pan-European evangelism tours, interviewing hackers in their natural habitat and posting the videos on http://nighthacking.com/. When he is not traveling, he enjoys teaching kids how to do embedded and robot programming together with his 13 year old daughter.
Mobile & Embedded
This presentation is designed to help you use your Java programming skills to create hobby projects using the Raspberry Pi as an inexpensive (35 USD) interface to the physical world. We will teach the concepts by demonstrating examples with working projects and source code. Some of the topics we will cover include:
Unboxing your Raspberry Pi and setting up Java
Using the Device Access API
Programming common I2C devices
Creating visual and touch UIs
3D Printing custom hardware
Using Java 9 modules to shrink your app size
Coming out of this session you will have the knowledge you need to start building your own embedded projects for your home or office, and can leverage your Java programming skills to connect it to the Internet of Things. Start building the future now with Java 9 Embedded technology!
Java Language
Java is a pretty good programming language, but it is a great way to stay productive. Learn how to keep the caffeine levels high and beat the deadlines with artisan coffee and the third wave of Java.
Java Language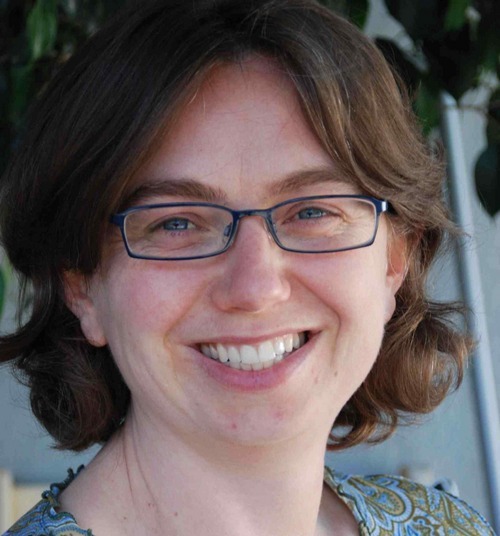 Yolande Poirier
You ever wonder how to start your own Java User Group? Maybe how to become a Java Champion or JavaOne Rock Star? Did you ever wonder how you could get published in Java Magazine? Perhaps you were interested to know how join the JCP and sit on an Expert Group. In this presentation you will learn all of the insider secrets on how to become a presence in the worldwide community of 9 million Java developers.
Last year some of your conference peers attended this Rock Star award-winning talk and are now doing:
Conference speaking at exotic venues in Brazil and Africa
Community networking at a theme park in Germany
Live-streamed motorcycle tours in far-away places like Japan
Come learn how the Java Community ticks from someone who has gone from Java coder to Java Champion and now is a humble Java Community Servant.
Future<Devoxx>
The RetroPi is a custom-designed handheld console using a Raspberry Pi with a pure Java software stack for emulation and graphics. In this rework of the original RetroPi console, we go broader and bigger!
While 8-bit consoles like the NES are a lot of fun, the C64 (Commodore 64) was a real hacker's machine. And 3D printing is suitable for building a small handheld console, but what if you want to automate prototyping of a full-size arcade console?
In this talk we update the RetroPi to support C64 applications and emulate the C64 Joystick using the Pi4J library. Also, we convert the design to use a wood enclosure milled with a CNC Router. CNC Routers are the analog of 3D printers with the ability to remove material with full automation and repeatability. They are also available in many different formats allowing detailed engraving or large format cutting to build things in life size.
This presentation is the most fun you can have while still legitimately "working" and will hopefully inspire you to start hacking the real world with Raspberry Pi and Java.